Allanah and Bob Langeland launch the first season of Quinte Challenger Baseball. They started with 2 teams and about 20 athletes ranging in from ages 5 to 19 years old. Games were initially played at various local ball diamonds, but soon Loyalist College Ball Diamond would become the home of Quinte Challenger Baseball for about 20 years.
Quinte Challenger Baseball became chartered with Challenger Baseball Canada, Little League Canada, and the Jays Care Foundation. Through these partnerships the program has flourished and elevated the community awareness.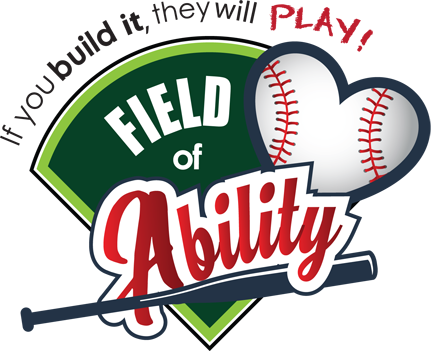 A committee formed to design, plan, and fundraise for a new accessible baseball diamond. The project was called the Field of Ability and quickly gained huge momentum locally and nationally. Over the next two years the committee raised over $1.2 million dollars to build a unique, innovative, state-of-the-art facility at the Parkdale Veterans Park in Belleville, Ontario. Click here to learn more about the Field of Ability.
the Field of Ability is complete! Unfortunately, due to Covid-19 the Grand Opening was postponed and we were unable to play a Challenger Baseball season.
Quinte Challenger Baseball is thriving! With close to 100 athletes ranging in ages from 3 to 55+ years old, we now run the league on multiple nights and have at least 6 teams. We look forward to resuming play this season and are excited to be at our new home, the Field of Ability!